Share This
We also used

&
Forum Promotion
Not sure why it is but every time Congressman Weiner takes up an issue he makes it all look silly.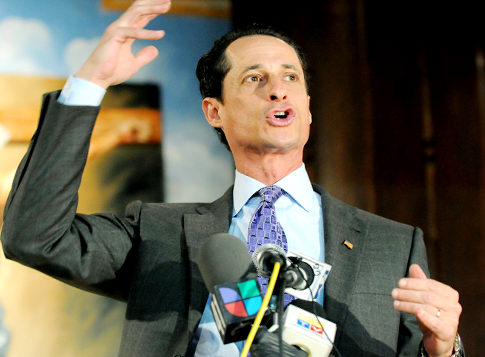 The big issue for Weiner now is the defunding of NPR and he went on the silly attack this week providing the media with a nifty little sound byte.
.Maybe NPR isn't getting a big chunk of the Gov't budget[Millions is nothing to sneeze at though.Do you have a million dollars to throw around?]The question is why are they getting it at all?Does the conservative side of talk radio(Rush,Beck,Levin)get a dime of fed tax dollars?
I hear they're not biased to one side or another.I also heard someone say that they put out the truth. So what was this firing of Juan Williams all about if they're big on freedom of speech and differing pov?
It strikes me how the left defends things like this and becomes very passionate about it and yet,when it comes to defending freedom, they turn into whining weiners.
(Am i spelling his name right? Too lazy to look it up).
Had good news on facebook today.Obama only has 500 some days to go.Ok,that's just 500 some days too many but that means there's also 500 some days till Herman Cain is sworn in as our President.
Admin




Posts

: 360


Join date

: 2011-02-13



---
Permissions in this forum:
You
cannot
reply to topics in this forum